About Us
Brad Redford Basketball is training based program owned and ran by Brad Redford. This workout program has been designed to improve player's offensive productivity. We accomplish this through repetition drills that focus on footwork, ball placement, change of pace, and overall basketball I.Q. Skill sessions are taught in an individual or group setting. Since 2013, Brad Redford Basketball has helped over 15 players reach their goal of becoming a college basketball player and will have many more in years to come. In addition to our success with these players, our training program has developed numerous players at the elementary, jr. high and high school levels to increase their confidence on and off the basketball court.

When first working with a player, we will run an assessment to test and gauge the skills of the player and develop a plan to help make adjustments needed. Under the online registration tab you will see the option of purchasing a 4 session on-ramp +2 classes. During the first 2 individual sessions is where we gauge the talent level of a player. After working through these first two individual sessions we will then give our recommendation as to what classes to register for moving forward. Not all players will be accepted into our classes after the first four individual sessions.

Our goal is to help players separate from the competition! Each player that comes into our program has a different set of skills, but our goal is to always help them find what is going to allow them to play at the highest level. When working with us, you will see our company motto which is BeDFRNT. Our goal with using BeDFRNT is to help players understand how they will need to work hard to become the best player they can possibly be. Players in our program are recommended to work on skills 6 days a week for 45 minutes a day.

BeDFRNT is a lifestyle that promotes creativity and and entrepreneurship. Our goal is to help motivate people of all ages to work daily on what they are passionate about and take action!!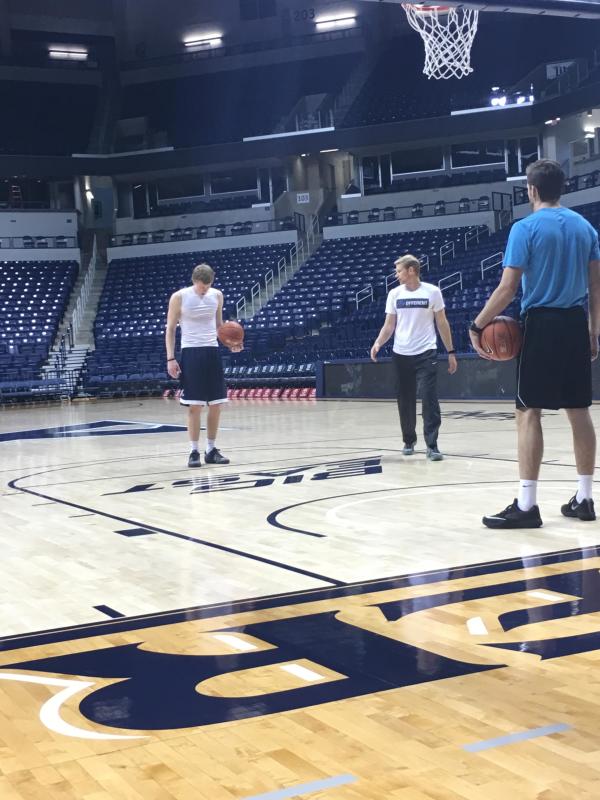 -Brad working with Xavier shooting guard JP Macura-